Across the country, from villages to the largest cities, Ukraine is filled with monuments commemorating war. These images punctuate the film.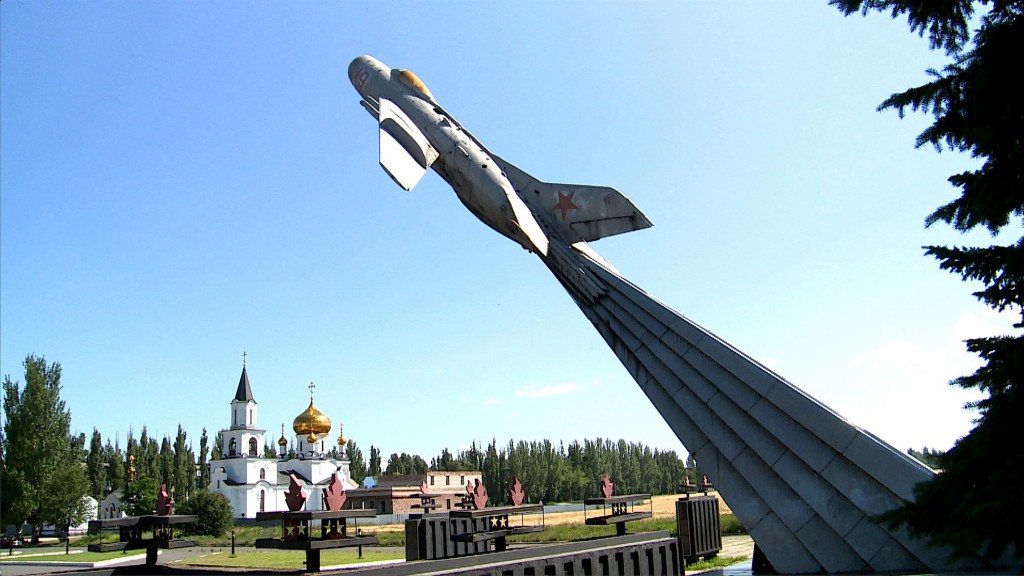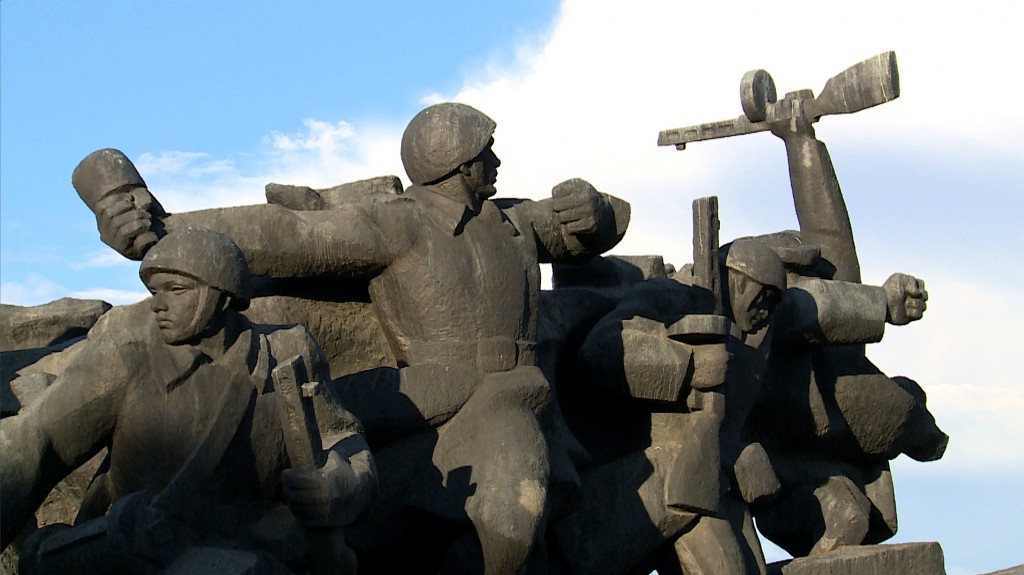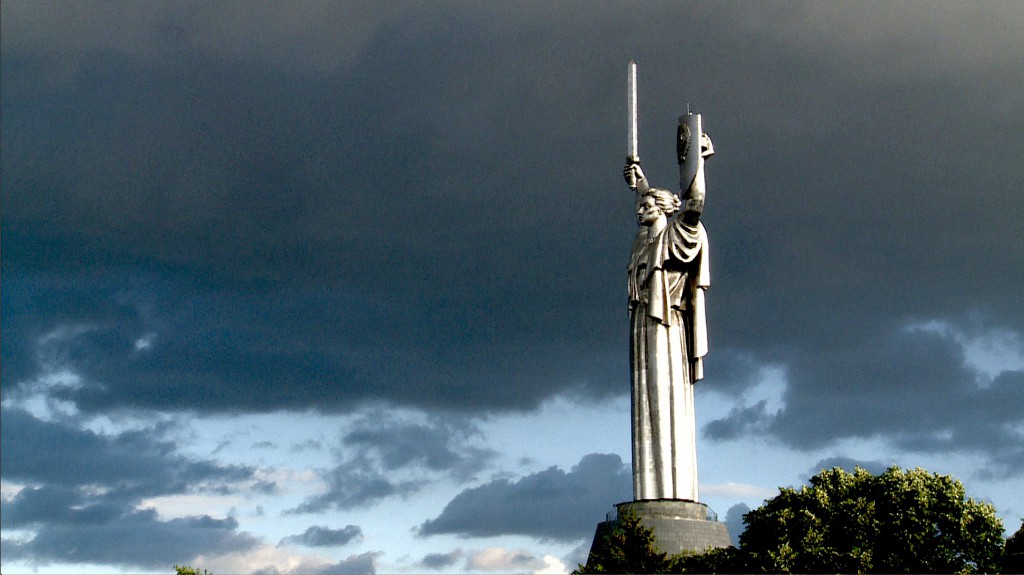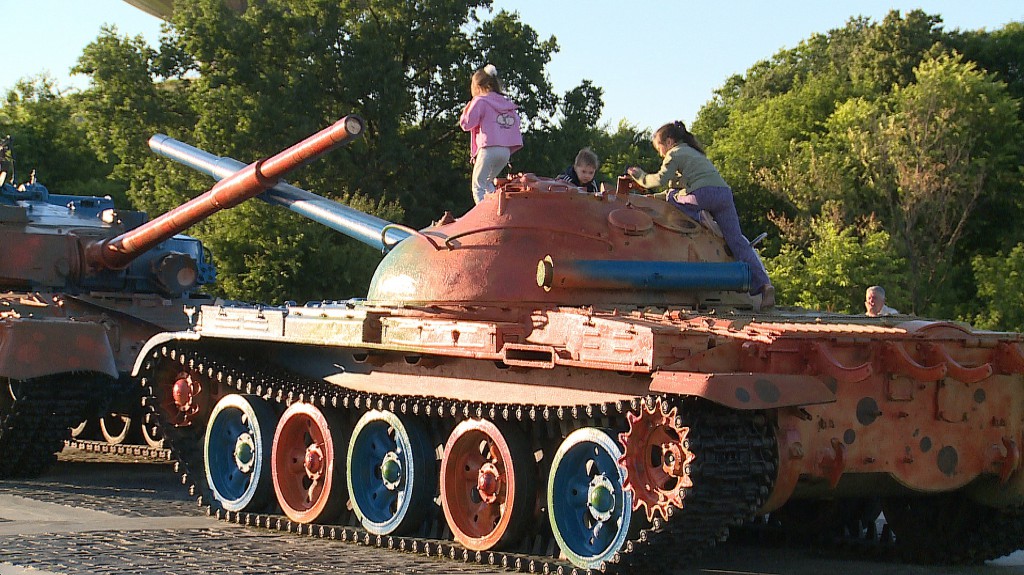 Children playing in a military museum in Kiev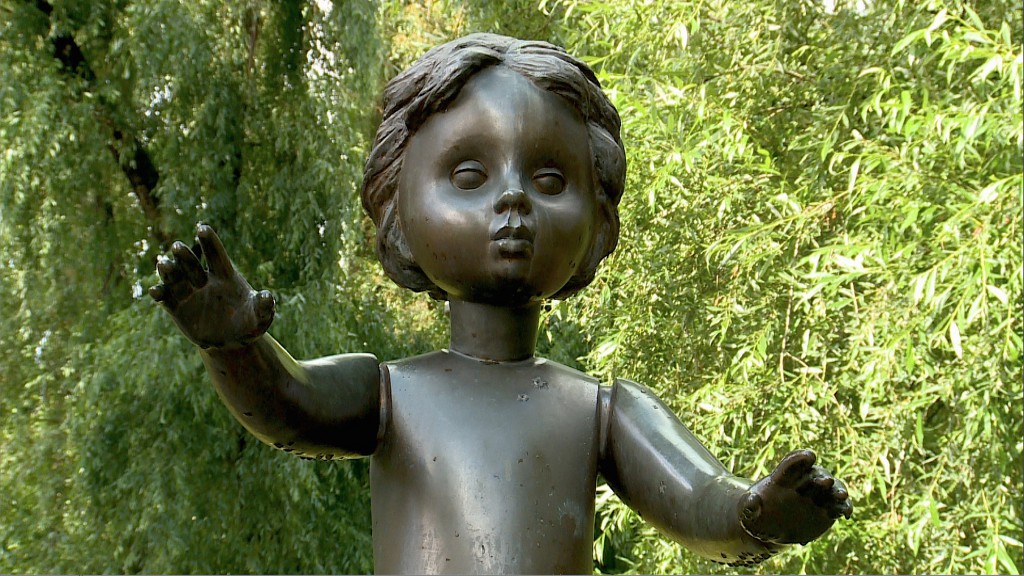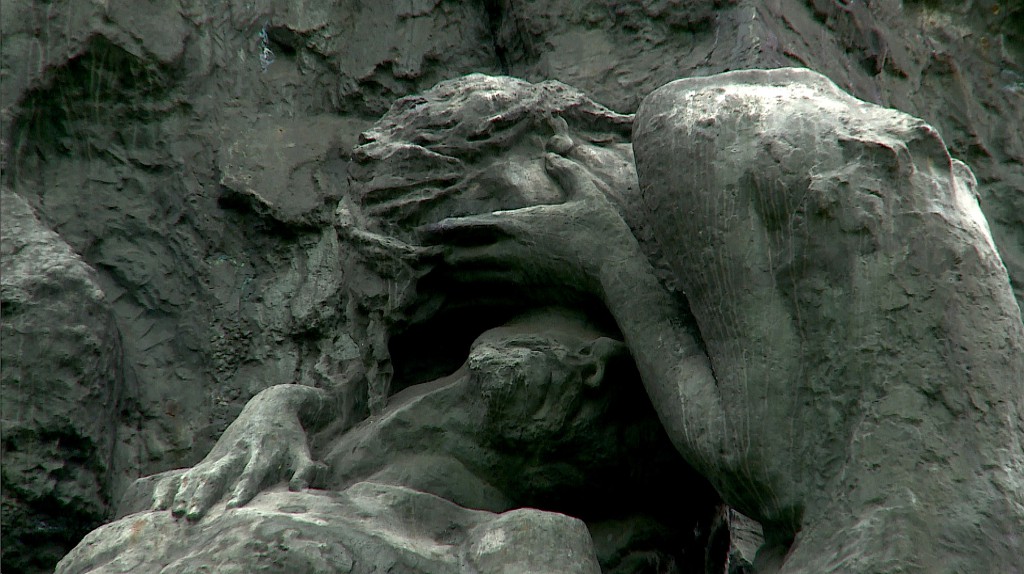 These two statues are located at Babi Yar, 2 miles from Kiev. More than 100,000 people – Jews, Roma and Orthodox – were killed here by Germans and their Ukrainian collaborators. It was the largest single massacre in the history of the Holocaust.